The first job I landed after college graduation was as a paste-up artist for a small community newspaper. (I was "allowed" to write on my own time.)  When the publisher asked me what my hobbies were, and I said quilting. He said, "The job is yours." Later, he told me that quilters have  a personality trait he had learned to look for over the years—the ability to be exact and meticulous, along with creative.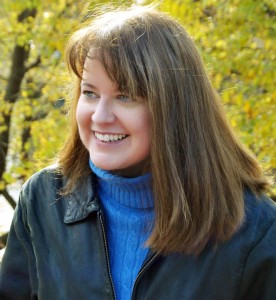 I was reminded of this long-ago interview recently during my emails with Clare O'Donohue, who also came to fiction after years in other media and is a quilter.  Her well-crafted "Someday Quilts" mystery series blends good, descriptive storytelling and quilting expertise.
Here's a bit of background from Clare's website, then my five questions.
"After college I worked as a newspaper reporter and writing teacher before moving to LA and getting my first job in television. That was on the HGTV show, Simply Quilts.
I worked on the show for four seasons, eventually becoming the Supervising Producer but I've written and produced for a lot of other shows as well.  In the last twelve years, I've worked on shows for The History Channel, truTV, Food Network, A&E, Discovery, TLC, and others. My work has taken me all across the US and abroad and I've met a diverse group of people – from CEO's to prison inmates, Malaysian orphans to famous athletes."
My questions:
1.     Which came first for you writing or quilting?
Writing. I've been writing stories since I was about fifteen, and writing professionally (as a newspaper reporter then TV producer) since I graduated college. But quilting wasn't far behind. I made my first quilt when I was about twenty-four, when I was looking for a way to redecorate the bedroom of my first apartment, and I got it in my head to make a quilt. Prior to that I'd never sewn anything more complicated than putting a loose button back on a shirt, but I had done other kinds of needlework – cross-stitch and needlepoint – so I decided to tackle it. That was at least seventy-five quilts ago.
2.     I see that your next book out in May is not a quilting mystery. Will you ever revisit your quilting mysteries?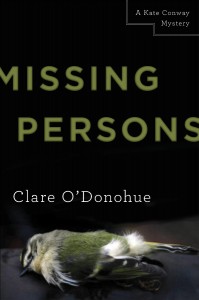 My next book, MISSING PERSONS, focuses on another topic I know something about – producing TV shows. I've been a TV producer for about twelve years now. It's darker and more cynical than my Someday Quilts books, so I hope my fans will follow me to this new series. And there will be a fourth Someday Quilts Mysteries, out September 27th. It's called THE DEVIL'S PUZZLE, and delves into the history of the town, and some secrets that members of the quilt group have been hiding from Nell.
3.     You've had some experience writing things other than novels. You were a reporter and worked in tv. Have you ever thought about the differences between nonfiction and fiction? And the similarities?
Writing newspaper and TV was, and is, a wonderful experience because it taught me to research, to meet deadlines, and to be disciplined in my approach to my work. People are sometimes surprised I've written five novels in four years, but "writer's block" is something no newspaper or TV person ever has. We can't. We'd be fired. So, I bring that to writing fiction.  Other than that, I'd say that the non-fiction I've written is so structured, so precise, with only a specific amount of words I can use, and usually in someone else's style, that writing fiction feels so freeing. It's unbelievable fun to make it up as I go.
4.     What is the one thing you wish you would have known about writing fiction before you started?
Honestly, that it's a business. That as an author you're not just writing books, you are a one-person small business. Marketing, taxes, networking … you name it, it's on you to take care of it. For me that was a steep learning curve.
5.     I close with this same question for everybody. If you could be a pie, what would you be and why?;-)
I wish I could say French Silk – smooth, rich and decadent. But I think I'm more like a homemade apple pie. Not perfect, but comfortable, unpretentious and, hopefully, just the right combination of tart and sweet.
Thanks so much Clare for the interview!