The Internet is still a place of magic for me. For some, it's a science—but like so much in life, it's about perspective. There's new magic in town and it's Pinterest. It's a virtual corkboard. I can waste hours there—but I try not to. I found a really cool scrapbooker on the boards and that is where this story is going. I "pinned" one of her pages and the next thing I knew, she was thanking me over Twitter. See? Magic.
So I checked out her blog and WOWEEE. Very cool. (http://www.shimelle.com/) For any of you who think that scrapbooking is old-fashioned, you need to check out her blog.
Like a lot of these cool, crafty types, she has a lot of cool crafty friends. Even artists— like Julie Kirk, who blogs http://notesonpaper.blogspot.com/. Another interesting, beautiful blog. She also has a wonderful Etsy shop here: http://www.etsy.com/shop/juliekirk
Yesterday, I received a delightful package in the mail from Julie. I won a contest on Shimelle's blog for one of her sweet vintage collages.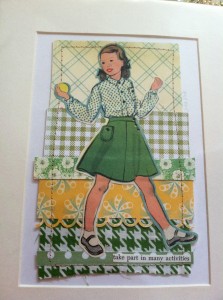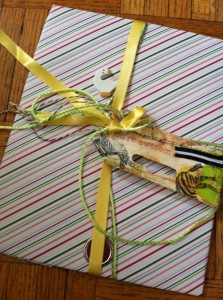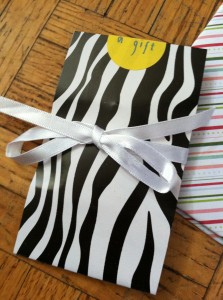 Not only did I receive the prizes, but she also stuck some beautiful, imaginative things in the package. Thanks, Julie and Shimelle, for the inspiration and the magic.