Welcome Kathleen Kaska to my blog today!
What's Your Agatha Christie I.Q?, originally published in 1996 by Citadel Press, has been updated and is being reissued by LL-Publications. The new title is The Agatha Christie Triviography and Quiz Book. If you enjoy mystery trivia, check out Kathleen's other two mystery-trivia books The Sherlock Holmes Triviography and Quiz Book and The Alfred Hitchcock Triviography and Quiz Book, also updated and just out.
It is easy to imagine Agatha Christie at Greenway House, sitting in the morning room, plotting a Hercule Poirot mystery while sipping tea. However, there's another side to Agatha Christie that might surprise you. This English lady spent many seasons in the deserts of the Middle East with her husband, archaeologist Max Mallowan. Christie writes with humor and affection about their adventures among the ancient ruins in her 1946 memoir, Come, Tell Me How You Live.
In 1928, after her divorce from Archie Christie, Agatha boarded the Orient Express and headed for Baghdad. Little did she know that this exotic journey would lead to two life-long love affairs: one with the man who would soon become her best friend and second husband and the other with the enchanting land which would become the setting for several of her mysteries. The following anecdotes provide a light-hearted glimpse of life in the Middle East as Agatha Christie and Max Mallowan successfully go about the business of writing mysteries and excavating tells, respectively.
"A most agreeable person and a pleasing prospect."—Max Mallowan
The couple met on her second trip to the Middle East. He was the assistant to archaeologist Leonard Woolley, who was excavating near the biblical city of Ur. At the end of that season, Woolley's wife Katharine arranged for Max to give Agatha a tour of the countryside. When their vehicle became stuck in the sand in an isolated desert spot, Agatha made the best of the situation by napping in the shade of the car until help arrived. Impressed by her willingness to take life as it came, Max realized at that moment that he wanted Agatha for his wife. After a short courtship, they were married in Scotland of September 11, 1930.
"Once you are asleep, none of these things will worry you."—Max Mallowan
On to Syria. Agatha describes her first night in their newly rented adobe in Amuda as an experience that she would never forget. She and Max arrived to find their home still inhabited with its previous occupants (men, women, children, and livestock). After much heated discussion, hordes of people and animals fled from the courtyard. The house had also not undergone the repairs as arranged. Unable to remedy the situation, they decided to leave it until the next morning and bunked down for a fitful night.
Waking to the sound of a mouse munching her hair, Agatha switched on the light only to see the wall moving. Upon a closer look, she saw that cockroaches had covered the walls. Max suggested that if she would go back to sleep, she would not notice their marauding roommates. Being a good sport, Agatha took his advice only to be awakened by a second mouse dancing across her face. In a rare display of temperament, she threatened to return to England. Max dragged their beds out to the courtyard and they spent the rest of the night under the stars. The next morning, Max instructed his foreman, Hamoudi, to hire an exterminator. A rented cat was brought in, and with a few hours, the house was free of pests.
"Michael murmurs that a mule will be very expensive."—Agatha Christie
One of Agatha's favorite staff members was their bookkeeper Michael. He had an uncanny ability to remember accounts in his head, never making a mistake with the books. Michael was also a master negotiator, his main priority in any purchase was ecomonia. Agatha sent him to purchase a mull to carry supplies to the dig site. Michael returned with a very economical buy—an old woman. True, she was not a mull, but she was strong, willing to work, and the price was too good to turn down.
"Your Khatun's white powder was a worker of marvels last season!"—Abu Suleiman
The Sheikh, who owned the property upon which their excavation house was built near the Chagar Bazar dig site, noticed Agatha working a crossword puzzle. He asked Max if his wife's knowledge extended to healing women. Having been successful with dispensing headache medication for pain and boric acid for inflamed eyes to the locals, the author gained an honored reputation as a Khatun (doctor) and a worker of miracles. On one occasion, having misunderstood Agatha's instructions for bathing the eyes, a woman drank the boric acid and water and soon afterwards gave birth to twins. The woman's husband credited Agatha with his gift of two strong sons. The Sheikh now wanted her to work her magic with his many wives.
During the years she spent in the Middle East, Agatha Christie wrote more than two-dozen mysteries. Her love of the desert life is best described in Come, Tell Me How You Live. "These autumn days are some of the most perfect I have ever known," she wrote. "Here, some five thousands years ago, was the busiest part of the world. Here were the beginnings of civilization, and here, picked by me, this broken fragment of a clay pot, handmade, with a design of dots and cross-hatching in black paint, is the forerunner of the Woolworth cup out of which this very morning I have drunk my tea." And here in the sand, sun, and heat, Dame Christie wrote some of her best work.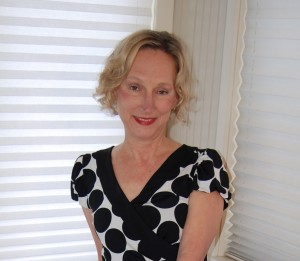 Kathleen Kaska is the author of the award-winning Sydney Lockhart mystery series set in the 1950s. Her first mystery, Murder at the Arlington, won the 2008 Salvo Press Manuscript Contest. This book, along with her second mystery, Murder at the Luther, were selected as bonus-books for the Pulpwood Queen Book Group, the largest book group in the country. Before bringing Sydney into the world of murder and mayhem, Kathleen published three mystery-trivia books: (What's Your Agatha Christie I.Q.? (newly titled The Agatha Christie Triviography and Quiz Book), The Alfred Hitchcock Triviography and Quiz Book, and The Sherlock Holmes Triviography and Quiz Book. All three books are being reissued in May 2012 by LL-Publications.
Kathleen also writes nonfiction, travel articles, and stage plays, has just completed her most challenging endeavor. The Man Who Saved the Whooping Crane: Robert Porter Allen's Odyssey, a true story set in the 1940s and 50s, is about Audubon ornithologist Robert Porter Allen whose mission was to save the endangered whooping crane from extinction. Published by University Press of Florida, the book is scheduled for release in September 2012.
She was a staff writer for AustinFit magazine from 1997-2002. Her articles have appeared in Cape Cod Life, Marco Polo, Agatha Christie Chronicle, and Home Cooking Magazine. She is a frequent contributor to Texas Highways magazine.