Last year, I was totally blown away by the gratitude I felt by so many readers contacting and telling me they loved my book. In fact I wrote a post "Love Note to Readers"  about how honored I felt. And I still do.
So I knew I wanted to do a special giveaway with the publication of SCRAPPED. Something I felt my readers would truly appreciate.  After giving it a great deal of thought, I made what I'm calling a "Journey" book. The idea is that it's an empty, already (somewhat) embellished, prepared scrapbook or journal.  In other words, it's  book full of templates.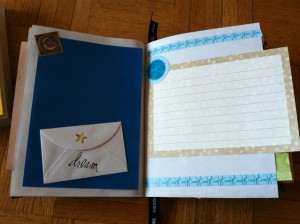 You can put your own photos and writing on the pages I've already prepared or use some of the many blank pages I left in the book for your own creative expression. One of the pages has a pocket that's full of embellishments to help you create your own pages, if that's what you choose.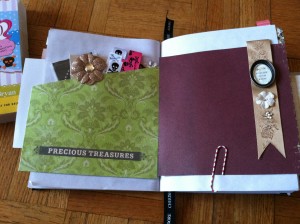 The book also lifts quotes from SCRAPPED and uses some of the visuals from the book, like Tarot cards and moons and so on.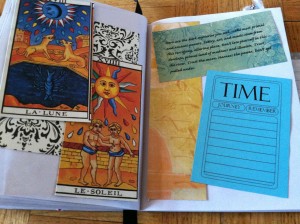 In order to win the book, just follow this link to Kensington's Facebook page. You'll have to hit the LIKE button. Fill out the form and, voila, you are entered.
As for me, I enjoyed crafting the book and hope that whomever wins it will love it as much as I do. In the mean time, keep reading, my friends.