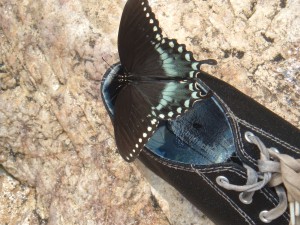 1. It's a perfect morning for a run. If only my legs agreed. Meh.
2. One foot in front of the other anyhow. Music helps.
3. The Strange and Beautiful Sorrows of Ava Lavender" by Leslye Walton. I'm living in that world in my head.
4. But in the real world: I am finishing the fifth book of my scrapbooking-themed mystery series. Changes ahead for me.
5. Also, personally. Too many changes to count. Friends are moving. My daughters are growing. Change is the only constant in our lives.